King's College London and RCT establish new anticancer drug discovery company
Femtogenix aims to develop a new generation of very potent molecules
A new company has been formed by King's College London and Research Corporation Technologies (RCT) of Tucson, Arizona, US. RCT also provided Series A funding for the venture.
Called Femtogenix, the company will base its business on the research of David Thurston, Professor of Drug Discovery, and his colleagues Miraz Rahman and Paul Jackson at King's College London.
With Chris Keightley as Chief Executive, the company will operate in the Britannia House research laboratories of King's College in London, within the Institute of Pharmaceutical Sciences (IPS).
Femtogenix aims to develop a new generation of very potent molecules (payloads) that can be attached to targeting systems and used as a form of highly specific chemotherapy to kill cancer cells with greatly reduced side effects.
The targeting systems are usually based on antibodies, in which case the final agents are antibody drug conjugates (ADCs). After the successful commercialisation of Kadcyla (Genentech/Roche) and Adcetris (Seattle Genetics), ADCs now constitute a large proportion of the novel anticancer therapies currently undergoing clinical trials worldwide. There is a real need for new payload molecules due to the limitations of existing ones, and consequently there is intense interest by pharmaceutical companies in acquiring the most effective molecules to attach to their delivery systems, the firm said.
Prof Thurston said: 'Femtogenix is an exciting opportunity to achieve a practical outcome for our research, which, hopefully, should benefit cancer patients in the coming years.'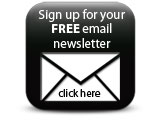 Keightley added: 'We plan to expand and develop our platform of novel payload molecules and make these available to biopharma companies through partnering and licensing arrangements. The early indications are that these new molecules will address the needs of those wanting to make the next generation of antibody drug conjugates.'
Companies