Laetus focuses on track and trace technology
Total Processing and Packaging exhibition
Stand no: 5252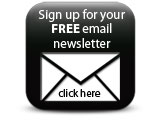 Laetus will be presenting its innovative optical control systems for pharmaceutical packing processes.

Among the equipment on show will be the Laetus PrintSpect MV100 package handling system, featuring the Printspect solution and offering excellent track & trace capabilities. This compact packaging machine ensures correct product guidance, thus enabling precise printing of folding boxes – which, in turn, improves efficiency levels in production operations. Laetus has equipped the MV100 with the high-performance PrintSpect Track & Trace system, which facilitates smooth running of the marking and verification process. The machine can be used as a stand-alone unit or be easily integrated into existing packaging lines.

On show integrated into the 'commander station' will be:

a) ARGUS wt – This flexible data management and access control system allows complete monitoring of the packaging process. Based on tailored network technology, the unit enables specific control of all the inspection mechanisms integrated into the packaging workflow.

b) POLYPHEM wt: This efficient colour camera system for online monitoring of blisterpacking machines features high camera resolution and light quality coupled with exceptional precision and user-friendliness. Colour, format and size as well as the placement of the blisterpack contents can be separately registered and reliably checked.

c) INSPECT wt: Multifunctional camera system for reading barcodes and plain writing as well as for the inspection of additional information such as colour, label and package leaflet insert. The combination of high-resolution cameras with code readers, a compact high performance computer and an easy to operate touch screen ensures reliable inspection. INSPECT wt offers a multitude of different types of lighting for a variety of materials - including light sensitive items.

Laetus will also be showing its solution for reading and verification of Braille, which analyses not only the content and language of the imprint but also the diameter, height and volume of the Braille dots. The system uses 3D Laser Triangulation technology, enabling all Braille information to be reliably registered, irrespective of the underlying colour of the packaging.

In contrast to traditional inspection systems, this innovative technology allows inline control with minimal effort such that the required analysis can still be carried out at object speeds of up to 200 metres per minute, the company says.
Companies