Laurus Labs launches US subsidiary called Laurus Synthesis
Will start offering specialised laboratory services from development facility in Woburn, MA from March
Laurus Labs, an Indian manufacturer of active pharmaceutical ingredients, has launched a new pharmaceutical and biotech services company called Laurus Synthesis Inc.
Headed by President Stuart Needleman and Vice President Kevin Duffield, the company will provide US-based clients with the full capabilities of Laurus Labs in India.
Laurus Labs, one of India's top ten chemistry providers, offers process commercialisation, process optimisation and scale-up; manufacturing of API and drug product. The company also offers key starting materials (KSMs) and intermediates through its Laurus Synthesis business unit, which has been an integral part of Laurus Labs since the company was established.
Chandrakanth Chereddi, Vice President of the Laurus Synthesis business unit, said: 'The launch of Laurus Synthesis Inc represents an expansion into the US market that will firmly accelerate growth by supporting clients locally and in India. With more than 100 scientists supporting Laurus Synthesis in India, the coordination of joint US and India teams of experienced professionals will result in optimum speed and cost efficiency for clients.'
From Woburn, clients will have unparalleled front-end service for their chemistry needs
From March, Laurus Synthesis will begin offering specialised laboratory services from a new, state-of-the-art drug development facility in Woburn, Massachusetts.
Laurus Synthesis chemists and project managers will provide process development, method development and impurity identification services, as well as route selection for API, intermediates and starting materials. In addition, a smooth technical transition to the products and services of Laurus Labs for scale-up and commercialisation will be available as required.
Satyanarayana Chava, Founder and CEO of Laurus Labs, said the US company would be supported by a well established scientific team in Hyderabad, India, and world class manufacturing facilities in Vizag, India.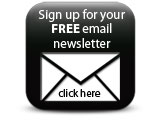 'The result is that from Woburn, clients will have unparalleled front-end service for their chemistry needs and from our facilities in India they benefit from world class back-end manufacturing resources.'
Companies