Leading leukemia experts join Moleculin's Science Advisory Board
L-R: Dr Elihu Estey, Dr Jorge Cortes
Moleculin Biotech, a clinical stage pharmaceutical company focused on the development of anti-cancer drug candidates, some of which are based on license agreements with The University of Texas System on behalf of the MD Anderson Cancer Center, announced the expansion of its Science Advisory Board to include Dr Jorge Cortes and Dr Elihu Estey.
"We are honored to have two more distinguished clinicians join our Science Advisory Board," said Walter Klemp, Chairman and CEO of Moleculin.
"Their expertise in Acute Myeloid Leukemia ("AML") reflects the importance of our clinical trial of Annamycin and our recent announcement to expand clinical research in AML with our immuno-stimulating STAT3 inhibitor, WP1066."
Dr Jorge Cortes, is Deputy Chair and Professor of medicine in the Department of Leukemia at MD Anderson Cancer Center where he directs the CML and AML Programmes.
Dr Cortes received his medical degree in 1986 from the Universidad Nacional Autonoma de Mexico and has been at MD Anderson since 1991.
Dr Elihu Estey, is a Professor of Medicine in the Division of Hematology at the University of Washington School of Medicine and a Full Member and Director of AML Clinical Research (non-transplant) Clinical Research Division, Fred Hutchinson Cancer Research Center.
Dr Estey has built a distinguished career in cancer research approaching 40 years of active clinical practice with Acute Myeloid Leukemia ("AML") patients, providing mentorships for many physicians that have risen to prominence in AML, lectured globally to professional audiences on cancer research and published more than 700 articles on haematologic malignancies, specifically on AML.
Additionally, Dr Estey serves on the European Leukemia Net (ELN) guidelines committee for AML and has served as an advisor for AML studies to the Oncology Drugs Advisory Committee ("ODAC") of the US Food and Drug Administration.
Dr Estey's contribution to science include: developed ATRA and Arsenic without chemotherapy for APL newly diagnosed patients, at MD Anderson; subsequently found to be superior to chemotherapy +ATRA, and now the widely accepted treatment for the disease; the first to develop and use FLAG-IDA (fludarabine containing regimen) in AML; and extensive reviewer of AML publications (Blood and JCO) and current Associate Editor of Leukemia.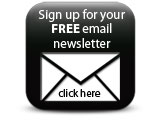 Dr Estey's education includes an AB in Mathematics from Yale University in 1968 and an MD from Johns Hopkins University, Baltimore, MD in 1972.
Companies