Leica Microsystems and MellingMedical sign distribution agreement
The agreement provides for Leica's neurosurgical, spine, ophthalmic, otolaryngologic, dental and plastic reconstructive microscope portfolio to be included in MellingMedical's Federal Supply Schedule
Leica Microsystems, a technology leader in microscope and image analysis solutions, and MellingMedical, a supplier of medical supplies, equipment, devices and pharmaceuticals to federal health facilities across the country under the Department of Veteran Affairs (VA).
"Veterans First" procurement programme, has announced a new distribution agreement. The agreement provides for Leica's neurosurgical, spine, ophthalmic, otolaryngologic, dental and plastic reconstructive microscope portfolio to be included in MellingMedical's Federal Supply Schedule.
"We are proud to team with Leica Microsystems to ensure that Veterans and patients across the federal healthcare system can benefit from the unsurpassed quality of Leica Microsystems technology," said Chris Melling, Founder and President of MellingMedical, a CVE-verified Service Disabled Veteran-Owned Small Business.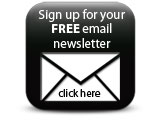 "We are thrilled to be working with MellingMedical," added Greg Bonner, General Manager for Leica Microsystems Medical Division - Americas. "We are confident that this partnership will progress our shared goal of enabling veterans and active service members better access to quality health care through providing innovative and cost effective surgical microscope solutions."
Companies