Lonza and Selecta Biosciences begin manufacturing agreement
The agreement is for Anc80-AAV-based gene therapy for treatment of methylmalonic accidemia
Methylmalonic acidemia is a disorder in which the body cannot break down certain proteins and fats
Viral gene and cell therapy manufacturing company Lonza Houston and a clinical-stage biopharmaceutical company Selecta Biosciences have entered into a strategic manufacturing agreement.
Selecta is focused on developing biologic therapies for rare and serious diseases that avoid unwanted immunogenicity.
Under the terms of the agreement, Lonza will produce an Anc80-AAV-based gene therapy product for Selecta's proprietary programme for the treatment of Methylmalonic Acidemia (MMA), a rare inborn error of metabolism. The company may also produce other Anc80-based in the future.
This relationship will leverage Lonza's knowledge in the development of manufacturing platforms for viral-based products.
Data shows that Anc80-AAV, an in silico-designed synthetic gene therapy vector, has the potential to provide superior gene expression levels in retina, liver, muscle, cochlea's outer hair cells and other tissue targets in preclinical studies, as well as reduced cross-reactivity as compared to naturally occurring adeno-associated viral vectors (AAV) currently in clinical development.
We are focused on combining viral vectors with our immune tolerance Synthetic Vaccine Particles.
Head of emerging technologies business unit for Lonza's Pharma and Biotech segment, Andreas Weiler, said:
"Lonza will utilise our extensive current good manufacturing practice (cGMP) manufacturing knowledge and quality systems to help Selecta Biosciences develop promising therapeutics for patients impacted by MMA and other devastating diseases."
"We are focused on combining viral vectors with our immune tolerance Synthetic Vaccine Particles to enable the first non-immunogenic gene therapies, providing the potential for repeat dosing."
Selecta's President, CEO and Chair Werner Cautreels said:
"Lonza have already invested in developing various expression technologies and they share our excitement about Anc80."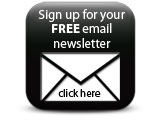 "We view Lonza, one of the industry's largest contract manufacturers of biologics, as an ideal partner."
Featured Companies
See also