MG2 inaugurates its new Pharma Zone
The new cleanrooms came into operation at the beginning of September 2016, increasing the area dedicated to tests and trials
Inside one of the new cleanrooms
Italian firm MG2, which specialises in the design and marketing of capsule fillers and end-of-line solutions, has inaugurated a new Pharma Zone - three cleanrooms inside its premises, where dosage trials and final tests with customers can be carried out, using active products in real manufacturing conditions.
The cleanrooms are an essential asset in the validation of pharmaceutical production processes, an area where MG2 can offer 'technical batches': batches that are manufactured prior to full-scale cGMP batches, used to fine-tune processes before committing to full scale manufacture. MG2 can now supportits customers from the design phase of the production process up to testing phases immediately before the product goes on the market.
Design of the Pharma Zone started in the summer of 2015 and was entrusted to an engineering company with worldwide experience. The new cleanrooms came into operation at the beginning of September 2016, increasing the area dedicated to tests and trials and bringing to six the number of rooms dedicated to these activities.
The rooms are completely autonomous to avoid cross contamination between one environment and another, including aisles and changing rooms, which have been conceived to guarantee controlled access, with different levels of authorisation to move from an area to another. Each environment features constant air recirculation at a guaranteed rate of 20 complete air changes per hour and is equipped with pre-filters and HEPA H14 filters.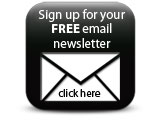 Parameters such as temperature and humidity can be set for each room individually. For example, the percentage of air humidity can be adjusted in a range from 20% up to 65%. This has considerably influenced the environment design; for instance, metal laminates suitable to resist to thermal stress were chosen to build the wall partitions. Finally, each room is equipped with computer workstations, wash stations and weight control systems, in order to guarantee the maximum autonomy and complete tool sets for each working environment.
Companies