MaSTherCell announces new cell and gene therapy facility in Belgium
The new facility will be built to manufacture late-stage and commercially-approved cell and gene therapy products on the Gosselies Biopark site
MaSTherCell Global is hopping on the cell and gene therapy manufacturing bandwagon with the lease of a 5,700 sqm facility on the Gosselies Biopark site in Belgium. Earlier this week Thermo Fisher acquired viral vector CDMO, Brammer Bio, and these are just a drop in the bucket of the cell and gene therapy manufacturing movement.
Belgium-based MaSTherCell's new facility will be outfitted to become a manufacturing and production site designed for late-stage and commercially-approved cell and gene therapy products.
The facility is expected to be finished and operational in early 2021.
This new site will significantly expand MaSTherCell's current European manufacturing capacity. MaSTherCell will continue to use its existing site for both industrialisation and early to mid-stage clinical programs.
Facilities at the factory will include software integration, intelligent equipment and integrated processes.
Commenting on the announcement, Dr Denis Bedoret, CEO of MaSTherCell SA and President of Masthercell Global, said: "MaSTherCell has a role to play in solving the current lack of commercial manufacturing capacities in Europe and we believe this facility will be a game changer for market access worldwide."
"With this new site, we aim to be the first CDMO in Europe to have a dedicated area for large-scale commercial manufacturing."
Biotechnology hub
The new facility is on the Gosselies Biopark site, a cluster for many companies in the biotechnology industry. The business there presents the complete chain of innovation, from academic research to the production of end products.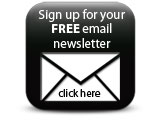 Chief of Operations, Eric Mathieu, of MaStherCell SA. "It was natural for us to set up this state-of-the-art plant in the Gosselies Biopark. Not only will we remain close to our current site and centre of excellence, but also because operating in this world-leading biotechnology cluster will enable us to benefit from a first-class environment in terms of skills, people and know-how."
Companies