Markem-Imaje acquires CSAT
CSAT manufactures printing systems for the pharmaceutical and labelling industries
Markem-Imaje, a product identification and traceability systems manufacturer, has purchased Heidelberg CSAT, a German printing systems manufacturer. No financial details have been disclosed.
CSAT, headquartered in Eggenstein, Germany, manufactures printing systems for the pharmaceutical and labelling industries. It was bought by Heidelberger Druckmaschinen in 2011.
Serge Kral, President of Markem-Imaje, said the acquisition expands the firm's technology portfolio and broadens the market reach of CSAT's solutions through the company's expansive geographical coverage and services presence.
'This acquisition is part of Markem-Imaje's focused strategy to broaden our technological expertise, expanding our ability to exceed the expectations of existing and new customers with ever more specific, effective solution sets delivered by our vast global sales and service network,' he said.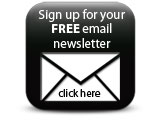 Markem-Imaje, is a subsidiary of the US-based Dover Corporation.