Medidata acquires SHYFT Analytics
The combined platform will seamlessly deliver market-leading applications, services and proven data science capabilities
Medidata has entered into a definitive agreement to acquire SHYFT Analytics, bringing the clinical development platform, and commercial and real-world data analytics platforms together.
The combined platform will seamlessly deliver market-leading applications, services and proven data science capabilities, powered by the global pool of research data companies' own CRM data, third party commercial data and real-world data sources.
Pharmaceutical, biotech, and medical device companies now have an unprecedented ability to manage and optimise value across the clinical and commercial continuum.
"Together, Medidata and SHYFT are powering customers' digital transformation with artificial intelligence and real-world analytics to reduce risk, optimize revenue, and ultimately help patients," said Tarek Sherif, chairman and CEO, Medidata.
"Combining our innovative solutions, talented teams and shared values, across both organizations will help life science companies streamline the way they develop products and bring them to market. Getting the right treatment, to the right patient, at the right time is a vision we have long shared with our customers."
The new Intelligent Platform for Life Sciences significantly enhances drug and device discovery, development and commercialisation by:
accelerating value - demonstrate efficacy and safety, obtain regulatory approval, and achieve peak revenue faster
minimising risk - derisk the planning and execution of clinical development, and commercialisation strategies
optimising outcomes - provide the best possible outcomes for patients, providers and payers with increasingly precise therapies
"As life science companies increasingly focus on improving outcomes and safety, the need to leverage insights across the patient life cycle to move faster and work smarter has become paramount," said Dr Alan Louie, Research Director at IDC.
He continued: "Medidata's acquisition of SHYFT enables companies to better analyze clinical, real-world, and commercial data to achieve their goals."
"SHYFT and Medidata share a common vision to transform how life science companies harness the value of data to advance enterprise decision-making and patient outcomes," said SHYFT CEO and founder, Zack King.
"Our talented team has had great success delivering value to the industry and our combined technology will create something unique that will unlock enormous opportunities for our customers. We are thrilled to be joining forces with Medidata to further execute our mission to advance healthcare through analytics," he concluded.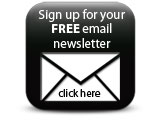 Medidata will acquire SHYFT for a total consideration of $195 million, subject to customary closing adjustments.