Mettler-Toledo Safeline launches next generation in X-ray inspection
Offers high inspection sensitivity and reduces energy consumption by 20%
The X3310 boosts detection of foreign bodies
A new X-ray system from Mettler-Toledo Safeline X-ray, the Product Inspection division of Mettler-Toledo, gives pharmaceutical and food manufacturers the same high level of foreign body detection sensitivity as a traditional X-ray system using just a fifth of the power.
Developed after collaboration between the firm and its customers, the X3310's X-ray detector boosts detection of foreign bodies such as glass, metal, stone, high-density plastic and bone fragments, as well as simultaneously performing gross mass measurement for calculated portion control.
The system is suitable for the inspection of small and medium sized packaged products. It has a single vertical X-ray beam and is available in 300mm or 400mm detector widths to suit a range of applications.
The control screen on the X3310
The technology uses a 20W X-ray generator instead of the 100W generator used in traditional X-ray machines, lowering energy consumption and reducing total cost of ownership. This also results in a reduction of X-ray emissions allowing thinner stainless steel to be used for the X-ray cabinet, making the machine more environmentally friendly.
Under typical operating conditions, the entire X3310 system uses 20% less energy, significantly reducing manufacturing costs for pharmaceutical and food manufacturers. This overall reduced power consumption eliminates the need for a complex cooling system, allowing the X3310 to be housed in a slimline 300mm cabinet.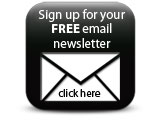 The new technology's reduced X-ray power output has also enabled Mettler-Toledo Safeline X-ray to incorporate a larger window on the reject bin than traditional systems, facilitating straight-forward calibration of the rejection system and simplifying product set-up. In addition, the machine's casing is hygienically designed for easy cleaning, with curved and sloping surfaces enabling water to run-off.
Companies