Microbiological study of aseptic transfer of vial stoppers
Case study investigates the suitability of with ChargePoint AseptiSafe split butterfly valve to achieve an aseptic transfer of material, in this case vial stoppers, through the valve thus keeping controlled environments separate and free from migration of microbiological contamination
The spilt butterfly valve has a number of practical advantages over existing transfer techniques although for years lacked the microbiological data to support its use. This study aims to gather this data by means of qualifying the technology.
The ChargePoint butterfly valve consists of half ports – an Active and a Passive. During the operation, the Passive is docked to the Active port in such a manner that the previously exposed surfaces of both ports are locked against each other. In this way, two different controlled environments (class C and class A, for example) should be kept separated, and an aseptic transfer of material should be assured through the valve.
This study investigates its suitability to achieve an aseptic transfer of material, in this case vial stoppers, through the valve thus keeping controlled environments separate and free from migration of microbiological contamination.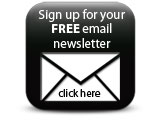 Companies