Microbix announces first shipment of bioreactor antigen
Microbix Biosystems, a developer and marketer of biological products and technologies, announces its first full-scale shipment of antigen produced using its new bioreactor manufacturing process, following customer validation
The revenue of Microbix is derived principally from the sales of its antigens for use in diagnostic tests. Historically, those antigens have been produced in thousands of roller bottles, a longstanding method of production that requires considerable material and labour inputs.
For the past few years, Microbix has been working to transfer production to a new method based on bioreactors. Bioreactors offer the prospect for better process control, greater production capacity in the same facility space and reduced per-unit costs.
Shifting production from roller bottle to bioreactor technology is an involved process, requiring new equipment, expertise, process development and controls.
Moving to bioreactor processes also involves validation of the resulting product by customers. The completion of internal processes and external validation has resulted in this first full-scale shipment of antigen made by a bioreactor.
Microbix' bioreactor process has been developed in-house, supported in part by a loan from the Business Development Bank of Canada (BDC) and a grant from the Industrial Research Assistance Program (IRAP) of the National Research Council of Canada (NRC). Microbix is grateful for this support and very pleased to announce a positive outcome of this project.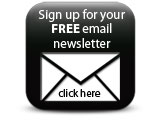 Phil Casselli, SVP of Sales and Business Development, said: "Adoption of bioreactors will enable Microbix to better meet our customers' needs for increasing quantities of high quality antigens on a cost-effective basis. We are excited about our bioreactor capability becoming fully-commercial and intend to quickly add to our bioreactor capacity."
Companies