Mocon moves to new Minneapolis facility
Finance | Equipment | Regulatory
Expands laboratory and manufacturing capability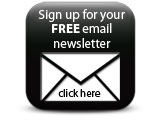 Mocon, a US instrumentation, manufacturer and testing service provider for permeation testing and package integrity, has moved its headquarters to a new Twin Cities location in Minneapolis. The new facility will house larger production and laboratory functions.

The company says the move was prompted by increased demand for its test and measurement instrumentation and laboratory testing capabilities. The new building is 27% larger than the former plant, taking the total area to 60,000ft2.

Production and lab areas have been increased by 50%, with the new facility housing five laboratories and expanded manufacturing space.

The facility will also feature a training centre to provide hands-on instruction for the company's various product lines.

'We will be expanding our capability for engineering and product development, testing, production capacity and customer service,' said Robert Demorest, president and chief executive of Mocon. 'We look forward to serving our customers from our new headquarters.'

In addition to the Minneapolis headquarters, Mocon has facilities in Colorado and Texas, as well in China and Germany.


Companies