Mocon receives order for 40 permeation systems
Finance | Equipment | Packaging
Placed by State Food & Drug Administration (SFDA) in China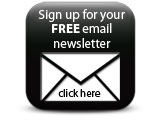 Mocon, a US provider of instrumentation and laboratory services based in Minneapolis, has received an order from China's State Food & Drug Administration (SFDA) to supply 20 provincial pharmaceutical testing centres with oxygen and water vapour permeation units.

The centres, located in the western and central parts of China, will each receive a Mocon Ox-Tran 2/21 ML and a Permatran-W Model 3/33 MG Plus unit. A total of 40 Mocon instruments will be in place by October.

'We are pleased with the confidence China's SFDA has shown in our technology by placing a significant order to support its provincial testing centres,' said Robert Demorest, chief executive of Mocon.

The Ox-Tran and Permatran-W lines have been engineered to test permeation of flat materials or finished packages/devices such as vials, pouches, bottles, blister cavities and syringes.

The Ox-Tran system uses a patented coulometric sensor to detect oxygen transmission. It provides parts-per-billion sensitivity even in the presence of water vapour.

The newly-launched Permatran-W Model MG 3/33 Plus water vapour transmission rate unit offers an automatic relative humidity (RH) capability via a new software interface.

Mocon set up an office, laboratory and service centre in Shanghai in 2007 to provide permeation technology for growing economies in the Asia-Pacific region. The Danbell Company, Beijing, its agent in the region secured the instrumentation deal with China's SFDA.


Companies