Nalgene bottles and carboys meet lab standards
Thermo Fisher provides high-quality leakproof containers
Nalgene bottles range in size from 4ml to 50L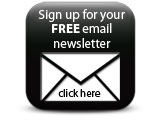 Thermo Fisher Scientific is offering Nalgene bottles, carboys and containers for a range of applications, in sizes ranging from 4ml to 50L.

In addition, each bottle comes with a leakproof guarantee and is available in a range of certified resins for laboratory, food and pharmaceutical use.

The complete portfolio of Nalgene bottles and containers come in a variety of sizes and shapes, with both narrow and wide mouths.

Classic standard Nalgene lab quality bottles provide performance and protection, while Nalgene economy bottles are lighter-weight versions of the original, designed for light-duty, general-purpose laboratory applications.

Thermo Fisher says both ranges are produced in an ISO-certified facility with high lot-to-lot consistency, assuring consistent quality, uniform wall thickness and reliability.

Nalgene bottles and containers are also available in a variety of materials, each with specific properties for chemical resistance, autoclavability, inertness and temperature tolerance.

Thermo Fisher offers an online bottle and selection guide, at www.thermoscientific.com/safecontainer, to assist users in choosing the optimal container for each application.


Companies