New BSI standard helps bring regenerative medicinal products to market
PAS provides guidance on the development of human cells for clinical applications
The British Standards Institution (BSI) is assisting healthcare manufacturers get products to market with the launch of a new Publicly Available Specification (PAS) providing guidance on the development of human cells for clinical applications.
PAS 93:2011, Characterization of human cells for clinical applications – Guide is designed to assist any organisation or end user in this arena, including academic groups, small and medium sized enterprises (SMEs) and larger industrial manufacturers as well as the general public.
Many organisations are developing new treatments using human cells as their building blocks, including regenerative medicine products based on stem cells. The recommendations and guidance in PAS 93 will assist developers in understanding the importance of characterising the behaviour of their cells, which in turn will help facilitate a comprehensive approach to quality of the cell therapy product.
Cells are very sensitive to their environment and can undergo extensive changes in behaviour in response to external stimuli. Using the framework described by PAS 93, developers of the products will better understand how the manufacturing process affects the cells and how to confirm that the required cell functions and behaviour are maintained. The PAS also gives guidance on the available methods that can be used by developers to help inform the selection of appropriate cell characterisation techniques.
'PAS 93 provides a structured framework that will help guide developers of new cell therapy products towards successful commercialisation and adoption of the technology,' said Mike Low, Standards Director at BSI. 'By partnering with experts in the field of regenerative medicine, this standard harnesses their knowledge and will help to guide organisations of all sizes to adopt industry best practice.'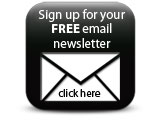 For further information on PAS 93, Characterization of human cells for clinical applications – Guide, or to buy a hard copy or download the standard, visit http://shop.bsigroup.com/pas93.
Companies