NicOx appoints Philippe Masquida as evp, md of European operations
Next step in strategy to create international ophthalmology company
NicOx has appointed Philippe Masquida as executive vice president, managing director of European Operations. He has more than 22 years of international pharmaceutical experience and a track record in ophthalmology.
As well as leading NicOx's operations in Europe, Masquida will be responsible, in coordination with NicOx's executive team, for identifying and evaluating commercial opportunities in Europe as part of the company's strategy to build a late-stage ophthalmic portfolio.
Masquida joins NicOx from Pierre Fabre, where he was vice president, Head of International Operations, Pharmaceuticals. Prior to this he spent seven years at Allergan. He also held the position of director of International Affairs for eight years at Laboratoires Théa. He has previously held a number of positions at Sanofi Aventis (Fisons) and Merck Inc.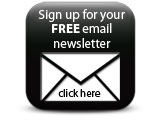 NicOx has also recently appointed Jerry St Peter in the US as part of its strategy to build an ophthalmic portfolio.
Companies