Novasep to sell its Bahamian plant to local investor
The manufacturing capabilities of the plant are not part of its core strategy
Novasep, a French supplier of manufacturing services to the life sciences industry, has sold the Bahamian facility and related business of its subsidiary, Pharmachem Technologies (Grand Bahama), to a local investor.
No financial details have been disclosed.
Novasep said the plant manufactures a single product that is nearing the end of its lifecycle and does not afford long-term viability for the site.
The company added that the plant's manufacturing capabilities are not part of its core strategy, which is to position Novasep as a global supplier of contract manufacturing services for the life sciences, based on a network of multipurpose synthesis facilities and differentiating technologies.
Novasep says the buyer is focused on sustaining activity in the plant and maintaining local employment.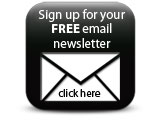 Michel Spagnol, Chairman and CEO of Novasep, said: 'The divestiture of Pharmachem is part of Novasep's strategy to refocus on our core business and assets and to provide flexible and cost-effective CMO services to the life sciences industry. I am glad to say that the divestiture of this plant to a local investor is positive for both parties and Pharmachem's employees.'
Companies