Novo Nordisk receives FDA clearance for the insulin injection device NovoPen Echo
Half-unit dosing and memory function make device particularly suitable for children with diabetes
NovoPen Echo combines half-unit dosing with a memory function to help patients better manage their diabetes
The US Food and Drug Administration (FDA) has granted 510(k) clearance for the insulin device NovoPen Echo – the first pen device in the US with half-unit dosing and a memory function that records the dose and time passed since the last injection.
The pen, made by Novo Nordisk, will be available to patients for use with NovoLog, a man-made insulin used to control high blood sugar in adults and children with diabetes mellitus.
'The US approval of NovoPen Echo represents a significant milestone in insulin delivery, especially for children with diabetes and their caregivers,' said Camille Lee, Senior Vice President, Diabetes Marketing at Novo Nordisk. 'The pen can offer caregivers increased confidence that their children are managing their diabetes appropriately away from home by allowing them to see the amount and time passed since their last dose.'
Half-unit dose increments allow for finer adjustments, which can be particularly important for children. In addition, customised removable skins will be available for a child-friendly look.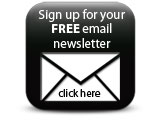 Novo Nordisk plans to make NovoPen Echo available in the US in early 2014. It has already launched in Europe, Canada and Israel.
Featured Companies