On the move in February
Steve Seddon of Emerson
Marc Cluzel has been appointed as senior vice president of science and medical affairs at Sanofi-Aventis. He succeeds Gerard Le Fur, who has been named ceo of the company.
Cluzel joined Sanofi Recherche in 1991 in the clinical development department, and after other appointments within the firm became president of international development in 2001 and then senior vice president in 2005.
Also at Sanofi-Aventis, Sol Rajfer is now senior vice president, deputy of the senior vice president of science and medical affairs, and Jean-Philippe Santoni is senior vice president of international development, replacing Cluzel. Kazuji Tawara, vice president of scientific affairs in Japan, will report directly to Cluzel, in line with the Group's strategy to grow Japanese r&d activities.
Emerson Process Management has appointed Steve Seddon (pictured) as sales & marketing director of its Mobrey Measurement division. Seddon has worked for the group for 15 years, and was previously director of new business at Emersons's Micro Motion. The company has also appointed Peter Zornio to the new position of chief strategic officer. Zornio will have a leadership role in prioritising technology investments and identifying acquisition candidates.
Max Raster has been appointed as a member of the management board of Germany's Gerresheimer Group. Raster assumes responsibility in the Gerresheimer Group for the tubular glass division, with production plants in Europe, America and Asia. He most recently worked for the Schott company as executive vice president of pharmaceutical systems.
Domino Printing Sciences has expanded its group development team with the appointments of Kirsten Telfer as group software director and Chris Beesley as programme director. Telfer joins Domino from Thales Underwater Systems, a naval defence supplier of Sonar Systems and part of her new remit will be to identify and deploy best practices across the Domino Group.
Beesley joins Domino from telecommunications component supplier Bookham, where he was Project Director for the last three years. He will be responsible for developing and growing the programme management function within Domino - analysing the existing infrastructure for new projects and implementing enhancement opportunities.
Global biotechnology company Quantum Genomics Corp (QGC) has appointed Fabrice Balavoine as head of research. Balavoine will be responsible for managing the partnerships with research labs and for converting research results into the development phase. He will also play a part in the chemical, production and monitoring aspects of products in preclinical development. Prior to joining QGC, Balavoine, 36, was head of drug development at drug discovery company Cerep, and before that was project leader at the Ecole Nationale Superieure de Chimie in Paris.
Roche has reinforced its board of directors with two experienced business leaders at the next shareholders' meeting and will move younger managers into key executive positions in 2007. Roche says that at the next AGM of shareholders on 5 March 2007, Pius Baschera and Wolfgang Ruttenstorfer be elected as additional members of the Board.
Baschera is currently chief executive of Hilti Corporation and designated chairman of the Hilti board. Since 2002 Ruttenstorfer has been ceo and chairman of the executive board of OMV Aktiengesellschaft, in addition to heading the company's natural gas and chemicals businesses. Pascal Soriot, head of pharma strategic marketing, will become head of commercial operations, with responsibility for Roche Pharmaceuticals' regional and country organisations and strategic marketing. In addition, Jean-Jacques Garaud has joined Roche as a new member of the pharma executive committee.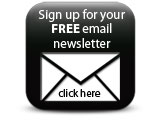 Claude Schreiner, head of Roche Pharmaceuticals' Western Europe region, will retire at the end of May 2007 after more then 40 years of service at Roche. He will be succeeded by Peter Hug, currently head of Pharma Partnering.
Companies