On the move in October
Malvern's new recruit in the US, Raymond Augustine
Malvern Instruments has appointed Raymond Augustine (pictured) as field service engineer, process systems in the US. He will be responsible for the installation and service of Malvern's range of Insitec particle characterisation systems, and Parsum in-line particle probes, at customer facilities throughout the US and Canada and Mexico. Augustine joins Malvern Instruments from Mettler Toledo Ingold where he was a service technician and formal trainer for six years. Over at Malvern in the UK, continued growth in sales of Mastersizer and Spraytec systems has prompted an expansion of the team. Steve Ward-Smith has moved into the role of key account technical specialist and Anne Virden joins the company as laser diffraction technical specialist.
Novo Nordisk has announced that with effect from 1 January 2008 Martin Soeters will take up the position as senior vice president of region Europe. Soeters is currently senior vice president of Novo Nordisk North America and president of Novo Nordisk Inc., the company's US affiliate. Soeters will be replaced by Jerzy Gruhn on the same date. Gruhn is currently vice president of the Europe East region within region Europe.
The board of directors of the Danish specialty pharmaceutical company Egalet and the company's principal shareholders have asked Michael Fiorini to step in as the company's new chairman. Fiorini replaces Egalet's existing chairman, Seppo Maekinen of Bio Fund Management, who has chaired the board since 2005. Egalet has also appointed Peter Nordkild, formerly cco of Pharmexa, as ceo. Fiorini is the former ceo of The East Asiatic Company and a senior executive with A.P. Moller Maersk. Before joining Pharmexa, Nordkild held a position as Senior Vice President with Ferring Pharmaceuticals. Nordkild superseded Jan Quistgaard, co-founder and co-owner of Egalet, in September this year.
Mark Muir (pictured) has joined DataLase as UK business development manager. Muir will be responsible for further developing the company's growth and to achieve increased sales across the UK. In his previous position as regional sales manager for Videojet, he helped to generate up to 125% increase in turnover for central England in five years.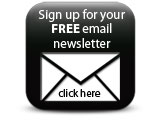 Authentication company Aegate is supporting its European growth with a series of senior executive appointments to its management team. Brian Thornley has joined the company as coo while Graham Smith takes on the role of Aegate's business development vice president. Thornley joins Aegate from GSK where for the last four years he was director of european supply chain. He was also the chairman of EFPIA's coding group. Smith joins from AstraZeneca where he was project director for the company's european supply chain. Smith also worked as chairman for the EFPIA's distribution group.
Companies