Opinion: The parting of the ways
After 15 years as Managing Editor of Manufacturing Chemist, I am handing over the reins
Hilary Ayshford
Managing Editor
The time has come for me to say goodbye. After a challenging, stimulating and above all enjoyable 15 years, I have decided to stand down as Managing Editor of Manufacturing Chemist.
In my time in the hot seat I have seen the industry go through numerous economic ups and downs, watched many fascinating M&A stories unfold and witnessed some of the most amazing scientific breakthroughs and discoveries of this century.
When I started at Manufacturing Chemist in 2001, biopharmaceuticals were in their infancy and accounted for a tiny proportion of the new molecular entities reaching the market; personalised medicine, stem cell therapies and other regenerative technologies were little more than theories; and the options for drug delivery were significantly more limited than they are today.
Epidemics have come and gone – notably avian influenza, SARS, MERS, Ebola and most recently Zika. And thanks to the industry's focused research efforts there is now hope for patients with diseases that were once considered untreatable.
The outsourcing sector has gone from an adjunct to Big Pharma manufacturing to an integral part of the process of getting products to market, and the stellar rise of the emerging economies, both as a major destination for outsourced partnerships and as pharma manufacturing nations in their own right, looks set to continue. In 2001 it was rare indeed to find a European or US company that would even contemplate doing business with India or China.
Over the years I have seen much, learned much and met many interesting people; I would like to thank all of you for your continued support of the magazine and its website and wish you every success in the future.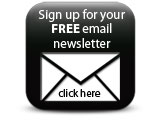 I am passing the baton to the experienced and capable hands of Kevin Robinson, whom many of you will know, and I am confident that under his leadership Manufacturing Chemist will continue to go from strength to strength.