Oriola-KD to sell healthcare trade business to Mediq
Dutch firm to acquire Oriola-KD businesses across Scandinavia and Europe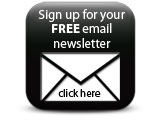 Oriola-KD is to sell its healthcare trade business to Mediq for €85m as it focuses on its pharmaceutical wholesale and retail businesses.

The firm's businesses in Finland, Sweden, Denmark, Estonia, Latvia and Lithuania will be transferred to Mediq at the time of closing, which is expected to take place on 31 May. Oriola-KD will record a profit of approximately €60m from the sale of the business.

Oriola-KD sells and services medical and laboratory products in these countries. It also provides logistics services for healthcare service providers in Sweden. Net sales in 2009 were €145m, with an operating profit of €8.9m. The business currently employs 440 people.

Eero Hautaniemi, president and ceo of Oriola-KD said the firm's strategy is to develop its pharmaceutical wholesale and retail businesses in Russia and Sweden, which had placed limitations on its resources to develop the healthcare trade businesses.

'This transaction enables Oriola-KD to focus on pharmaceutical retail and wholesale businesses with increased financial resources to develop and grow, especially in Russia and Sweden,' he said.

Marc van Gelder, ceo of Mediq, added: 'The acquisition is a logical next step in our international growth strategy. Oriola-KD's healthcare trade business is a perfect addition to our existing direct and institutional business. Due to the similarity to our existing business we see a large potential for synergies and growth. Together we will form a strong team in the Nordics and Baltics.'

Mediq operates in 14 countries: the Netherlands, Poland, US, Denmark, Germany, Norway, Sweden, Finland, Hungary, Switzerland, Belgium, Estonia, Latvia and Lithuania. Its head office is in Utrecht, the Netherlands. The company employs around 8,200 people.