PCI Clinical Services gets green light to begin operations in expanded site
Contract Manufacturing | Packaging
International pharmaceutical outsourcing services provider PCI Clinical Services (PCI) has completed validation and received licensing of its newly expanded European Clinical Services Center of Excellence, and will begin operations as planned in January 2018
The new clinical storage and distribution facility located in Bridgend, UK provides 37,500 sq. ft of additional warehouse and office space.
Complementing its existing footprint currently utilised for specialist clinical trial logistics, including storage, distribution and returns management, as well as packaging, labelling and qualified person activities for investigational medicinal products.
It also provides scope for further expansion, with an additional land option of 35,000 sq. ft adjacent to the new building, reinforcing PCI's strategy of supporting client global requirements and its ongoing commitment to investing in its Clinical Services provision in the UK.
This is alongside additional sites in Europe and North America, providing an integrated network to support PCI's clients across the world with an efficient and secure IMP supply chain.
PCI is a full-service provider of specialist outsourced manufacturing, packaging and logistical services to the global healthcare industry.
Services include drug development and manufacture; clinical trial supply for investigational medicines; storage and worldwide distribution; as well as contract packaging services for commercial medicines.
This latest Center of Excellence in Bridgend is one of seven PCI sites supporting medicines destined to more than 100 countries. PCI's presence in Bridgend spans two decades and complements other UK-based sites.
Work on PCI's latest facility began in September 2016, with partial completion and initial move-in secured in May 2017. This was followed by a period of internal design and fit-out concluding in validation and licensing activity, with the site now prepared for operations in early 2018.
PCI's Managing Director for European Clinical Services Fiona Withey, said: "The expansion of our site in Bridgend enables us to provide more world-class expertise and support to our clients to ensure timely delivery of life-saving medicines for patients around the world."
"As the demand for international trial support continues to increase, investments in our growth and expansion allow us to provide expertise and capacity to meet current and future client needs."
Kevin Williams, PCI's Operations Director, said: "This is the latest in a series of significant investments by PCI in Bridgend, with a purpose-built and dedicated -40°C facility; as well as a broader Cold Chain capacity expansion that increased site storage by more than 400%; in addition to continued expansion of frozen storage at -80°C."
"From refrigerated conditions down to cryogenic temperatures, the market is realising medicines with very specific requirements for end-to-end controlled temperature logistics. We continue to invest in added capacity to meet those specific client needs."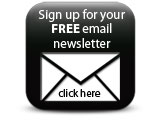 "These investments mirror PCI investments at other European and North American sites, supporting services for temperature controlled materials for clinical trials and its considerable business growth in this segment."
Featured Companies