PCI Pharma Services expands the reach of its customer support portal Webflow
Enables more efficient and effective clinical supply chain management
PCI Pharma Services has expanded its proprietary client services online portal Webflow into all PCI Clinical Services sites in Europe and North America.
Web and mobile-based technology will continue to drastically change the way in which companies manage clinical trials. The availability of real-time information is a powerful enabler, driving business efficiencies and empowering customers. PCI has developed a customised user experience through its bespoke client access portal, allowing users to access their supply chain in real-time and configure it to the specific needs of their global trials.
PCI's Webflow service is a web-based client portal designed to support these needs, providing real-time access to specific projects 24/7. By utilizing Webflow, clients are able to proactively manage their inventory levels, track their investigational site shipments, and access other related clinical trial information from anywhere in the world with just a click or touch of their device.
Information which becomes available includes up-to-the-minute inventory levels, pending and outbound order information, as well as the ability to track inventory and shipments across PCI's global partner depot network. Accounts can be tailored to suit each company and project, with client access supported from one single client log-in with visibility across all PCI Clinical sites, allowing clients a more accurate overview of their project at all times.
'Webflow is truly customer-focused software, tailored to give the right amount of information, and accessible at all times,' states a current PCI client and Webflow user. 'Using this system is effortless and it is great to have 24/7 access to our inventory information, allowing us greater management of our projects.'
Webflow also acts as a central repository for project documents allowing easy access and information sharing of all required parties throughout the trial streamlining approval processes and enabling efficiencies in clinical trial execution.
Bob Misher, Senior Vice President PCI Clinical Services, said: 'Recognised as an industry leader in tailoring bespoke, differentiated solutions, PCI Clinical Services is wholly committed to facilitating the introduction and continued development of innovative solutions to provide our customers with effective tools to bring lifesaving medicines to commercialisation.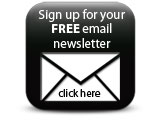 'The expansion of our Webflow offering will significantly benefit our customers and allow even more efficient management of their clinical trial supply processes.'
Featured Companies