PCI expands serialisation capabilities
The company will increase serialisation capacity across global supply network to support clients
PCI has been actively serialising commercial products for both domestic and international markets for the past 5 years, with products destined for North America, Europe and emerging market geographies including South Korea, Turkey, Brasil, and China.
PCI supports medicines destined to more than 100 countries. Their expansion triples their global serialisation capacity in advance of upcoming DSCSA and FMD requirements.
The company has partnered with Antares Vision, Marchesini and Domino for this latest installation, utilising Antares' serialisation platform and technology architecture across a variety of applications.
The multi-site installations support a variety of drug delivery forms, including bottles, unit cartons and parenteral kits, as well as unit dose wallets and child resistant/compliance prompting packaging.
In addition, serialisation technologies support ancillary and tertiary packaging, corrugated shippers and palletisation solutions for supporting multi-level product aggregation.
Aggregation is technically not a requirement for compliance to the 2017 DSCSA deadline, however PCI has strongly supported the advanced use of aggregation to realise significant benefits in packaging operations as well as the broader pharmaceutical supply chain.
Vice President of Global Engineering, Ken Richardson, said: "Serialisation preparedness is the topic on everyone's mind in the pharmaceutical industry. The spotlight is on the industry to meet the November deadline."
PCI's recent serialisation expansion complements their 2016 investment in site capacity expansion for commercial contract packaging services.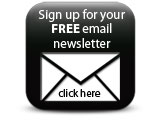 Sites in Philadelphia and Rockford added multiple primary packaging lines including blister packaging, bottling, and pouch/sachet filling technologies as demand continues to grow for outsourced packaging services.
Featured Companies