P&M Pumps supplies high-spec chopper pumps to handle concentrated lab waste
UK pharmaceutical company places an order for multiple Vaughan vertical pedestal pumps
A major UK pharmaceutical firm has placed an order for 12 Vaughan vertical pedestal pumps
Solids pumping specialist P&M Pumps, based in Sawtry, Cambridgeshire, UK, has secured a significant order for 12 Vaughan vertical pedestal pumps from a leading UK pharmaceutical company for its Biomedical Campus site in Cambridge.
The high-specification Vaughan STPE3P6 models are made from 316 stainless steel and CD4 (Duplex Stainless Steel) and are driven by 7.5Kw motors.
The installation is part of a new pumping system for the site, which will handle both foul or domestic waste water in addition to research laboratory waste.
This waste will include corrosive substances that will be extracted then suitably disposed of later in the process.
The system also features storage and underground feed tanks made from HCR (Highly Chemical Resistant) GRP600 grade plastic.
The stainless steel material is required due to the concentration of laboratory waste material that will be entering the pumping system.
The pumps will be variable speed drive, which will enable them to handle the varying volumes of liquid within the waste system.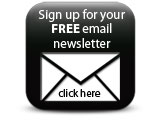 Through its experiences at numerous UK waste water treatment and manufacturing sites, P&M Pumps said the Vaughan chopper pumps are a flexible and effective option for the most challenging waste pumping applications.
Companies