Pall ForteBio launches the Octet K2 system
Increasing access to sensitive binding interactions analysis
Pall ForteBio, a leading supplier of instrumentation for accelerated drug discovery and development, has announced the launch of the Octet K2 system, a new entry point into the Octet line of label-free interaction analysis systems.
Now available globally, the Octet K2 system offers high-performance, budget-friendly kinetic characterisation of antibody, protein and small-molecule binding interactions.
Using Pall ForteBio's bio-layer interferometry (BLI) technology, all Octet systems offer a fluidics-free alternative to surface plasmon resonance with a variety of off-the-shelf 'Dip and Read' biosensors for more rapid assay development and optimisation. The Octet K2 system increases accessibility to BLI as a two-channel instrument, providing exquisite binding affinity data for molecules down to 150 daltons in size.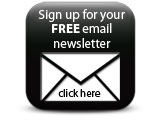 'Label-free users in academia and at startup biotech companies have historically been stuck between choosing to pay a premium for capacity they will never use or to settle for a lower-performance 'starter' system,' commented Robert Wicke, General Manager at Pall ForteBio. 'The Octet K2 system offers scientists the throughput they need to meet their budget without compromising on assay sensitivity.'
Companies