Paragon Bioservices wins US$15m filovirus vaccine contract
Awarded by the US Department of Defense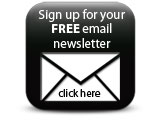 Paragon Bioservices, a US contract manufacturing organisation focused on the process development and manufacturing of biologics, has won a US$15m contract from the US Department of Defense (DoD) for the development and GMP manufacture of a trivalent filovirus vaccine.

'It doesn't get any better than this for a CMO,' said Marco Chacon, chief executive of Baltimore-based Paragon Bioservices.

Under the contract, the firm will combine its expertise in virus and vaccine (VLP) production and purification with experts from the University of Maryland School of Medicine (Baltimore, MD) and Harrisvaccines (Ames, IA).

During the first phase of the deal, Paragon Bioservices will receive $15m and this could more than double if optional contract line item numbers are exercised.

The contract focuses on the Venezuelan equine encephalitis (VEE) replicon particle trivalent filovirus vaccine.

There are currently no licensed vaccines or treatments against filoviruses, even though there is up to a 90% fatality rate in humans.

Paragon will develop a large-scale mammalian process that is suitable for cGMP manufacturing.

The firm is already working with filovirus vaccine candidates under another contract with the DoD awarded in October 2010, which involves process development and scale-up production to support the efficacy of filovirus vaccine candidates against the Ebola and Marburg viruses.


Companies