Parexel cuts clinical trial start-up time by weeks
Latest version of ClinPhone RTSM technology features standardised study components for faster implementation and greater design flexibility
Parexel International, a leading global biopharmaceutical services organisation, has launched a new version of its ClinPhone RTSM services designed to help clients start clinical trials more quickly.
The leading edge randomisation and trial supply management (RTSM) solution has been used in more than 3,000 studies involving in excess of 400,000 sites and 2 million patients since 1996. Developed by Parexel Informatics, it is a key component of the Perceptive MyTrials platform, an integrated suite of applications for managing clinical trials.
Biopharmaceutical companies are increasingly seeking to make drug development more efficient without compromising patient safety or data quality. Efficiency is particularly critical at the start of clinical trials, when clients must simultaneously initiate a broad range of important activities such as patient screening, enrollment and randomisation, as well as drug dispensation and supply distribution.
ClinPhone RTSM addresses these issues by using pre-built, interactive web modules for patient, supply and site activities common to every study, thereby facilitating more rapid implementation. Parexel Informatics can also streamline system review and approval for clients via an efficient visual design approach.
'Based on our experience across thousands of studies, we have identified ways to standardise common functionality for patient screening, medication re-supply and other fundamental study activities,' said Xavier Flinois, President of Parexel Informatics. 'Our customers can simplify trial management activities, and ultimately start their trials more quickly, using our powerful and flexible RTSM technology.'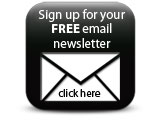 'There is a growing need for faster, more efficient clinical trials, yet conducting them has become increasingly complex,' said Dr Mark A. Goldberg, President and Chief Operating Officer, Parexel. 'Trial success often hinges on start-up speed and effectiveness. At Parexel, we view drug development as a journey, and have made considerable investments in developing cutting-edge technology to help simplify it from beginning to end.'
Companies