Partners Group to acquire PCI Pharma Services
Contract Manufacturing | Finance | Packaging
Private equity firm plans to expand PCI's services and grow both organically and through acquisitions
Switzerland-headquartered private equity firm Partners Group is to buy global pharmaceutical services provider PCI Pharma Services (PCI) from Frazier Healthcare Partners.
Frazier, which bought PCI in 2012, will retain a minority investment in the company.
The terms of the deal have not been disclosed.
PCI, headquartered in Philadelphia, US, offers outsourced services across the pharmaceutical supply chain, including drug development and manufacturing, clinical trials and packaging services. The company employs more than 2,800 people across the US and Europe, and reported sales of more than US$475m in 2015.
Bill Mitchell, CEO of PCI
Following the acquisition, Partners Group said it plans to work with PCI's management team, led by CEO Bill Mitchell, to 'add more specialised offerings to the product range and expand the company both organically and through add-on acquisitions'.
Mitchell said: 'We are very pleased to welcome Partners Group as our new business partner, following a successful period of growth under the previous ownership. Partners Group shares our commitment to providing the industry's leading customer experience. I believe our combined business networks and sector experience provide the ideal platform to support PCI's continued growth.'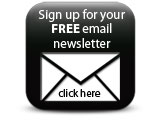 Remy Hauser, Managing Director, Industry Value Creation, Partners Group, added: 'The healthcare sector continues to see a migration towards outsourced core services, such as packaging and manufacturing, by major pharmaceutical brands in order to streamline costs. PCI's commitment to quality, service and technical innovation have secured it a loyal customer base and positioned it well to capitalise on this long-term trend.'
Featured Companies