Patient-centric drug design and innovative technologies symposium
World-leading experts will discuss key topics, including patient-centered drug design, drug delivery design and devices, hot melt extrusion, micronisation, antibody-drug conjugates, and overcoming limited bioavailability
The Catalent Applied Drug Delivery Institute is to host a symposium entitled 'Advanced Drug Delivery Applications: Overcoming Bioavailability Challenges, Patient-Centric Drug Design & Innovative Technologies' on Thursday, 17 September, 2015, at the University of Tokyo, Sanjo Kaikan, Japan.
The event will see world-leading experts on drug development and delivery from across industry and academia, including Okada DDS Research Institute, Catalent Pharma Solutions, BASF Japan, Colorcon, Qualicaps, Okayama University, Daiichi-Sankyo and Hovione, present on a number of key industry topics, including patient-centered drug design, drug delivery design and devices, hot melt extrusion, micronisation, antibody-drug conjugates, and overcoming limited bioavailability.
The symposium will be co-chaired by Professor Emeritas Hiroaki Okada, from the University of Tokyo School of Pharmacy and Life Sciences, and Tadahiro Matsumura, President of Catalent Japan.
'This is the first event that we have hosted in Japan and underlines the truly global nature of the Institute, linking research and industry from all over the world, with the aim of sharing expertise and ideas,' said Dr Cornell Stamoran, Board Member of the Catalent Applied Drug Delivery Institute. 'There are common goals we all share in the wish to improve the patient experience, and bringing novel therapeutics to the market faster. Sharing perspectives and issues concerning not only the wider industry, as well as addressing regional needs, is important as we and our partners continue to pursue the Institute's goals.'
Established in 2012, the Catalent Applied Drug Delivery Institute employs a multi-tiered approach to accelerate the adoption of advanced drug delivery technologies through industry and academic collaboration, research, education and the sharing of information. In June 2014, the Institute created the Non-Invasive Macromolecule Delivery Consortium (NMDC) as a working group looking at alternative delivery routes to injection for biologics and other large molecule therapeutics.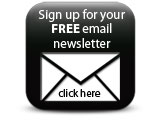 The Drug Delivery Institute continues to encourage and promote collaboration in various areas of drug delivery and from 18-21 February 2016 will host the Non-Invasive Delivery of Macromolecules Conference 2016 at the Omni La Costa Resort & Spa, Carlsbad, San Diego, USA.  The goal of the meeting is to provide an open and creative forum for academic and industrial scientists to discuss the spectrum of activities, from concept to clinical testing, required for successful development of clinical products.
Companies