Peli BioThermal to further global presence with addition of Allen Yun
Yun brings extensive global operations and supply chain experience to support expanding worldwide services
Temperature-controlled packaging solutions specialist Peli BioThermal has added Allen Yun as Director of Global Services.
Yun brings nearly 20 years of executive and management experience to his new role. Most recently he was Director of Strategic Initiatives at Optum, an information and technology enabled health services business.
Yun's priority at Peli BioThermal will be to build on the global reach of the firm's temperature-controlled packaging products and solutions.
This year, Peli BioThermal has opened a new Asia headquarters in Brazil alongside setting up new global partnerships in Brazil and Chile.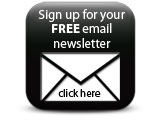 Yun replaces Dick Peters, one of the founding members of the company, who retired in April. During his tenure he led the engineering, operations, quality and service organisations and will continue in a contract role for certain services projects.
Companies