Pentec Health enters new market as a 503B outsourcing facility
Contract Manufacturing | Equipment | Regulatory
Pennsylvania-based firm adds new facility with in-house microbiology and chemistry labs to support the bulk production of compounded sterile preparations
Pentec Health, headquartered in Glen Mills, PA, a privately held speciality infusion services and healthcare technology company, has been registered as an outsourcing facility with the US Food and Drug Administration (FDA) under section 503B of the Drug Quality and Security Act (DQSA).
The firm said it aims to capitalise on expertise derived from its 33-year history as a provider of outsourced sterile compounding pharmacy services.
In the last three decades, the firm said it has evolved from a 'small, local sterile compounding pharmacy to a national leader providing outsourced pharmacy services to the infusion, dialysis, and pain management sectors'.
It currently offers physician prescribed, patient specific, nutritional support products and services to haemodialysis providers.
Pentec has made 'substantial' investments in new facilities and modern infrastructure to supply the 503B marketplace, all of which comply with the current Good Manufacturing Practices (cGMP) as required by the FDA.
The construction of a new, large-scale outsourcing facility is the first step in a multi-tiered long-range operating plan, the firm said.
The new facility includes automated manufacturing equipment with in-house microbiology and chemistry labs to ensure end product quality, consistency, and regulatory compliance to support the bulk production of compounded sterile preparations.
Additional enhancements include the integration of an Enterprise Resource Planning (ERP) system fully compliant with 21 CFR Part 11 and a refined customer service interface.
The firm said the e-Commerce component will make ordering simple, transparent and convenient for customers.
Additional staff with specific expertise in cGMP operations and FDA/Regulatory interactions have also been added.
'Pentec has been a traditional sterile pharmacy outsource provider for more than 33 years,' said Chairman, President and CEO Joe Cosgrove.
'The passage of the DQSA paved the regulatory path for us to bring our expertise to a new market.'
The new manufacturing facility compliments Pentec's recently renovated prescription-based 503A sterile compounding operation.
The company will continue to operate the 503A pharmacy in support of its existing businesses.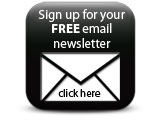 The patient-specific 503A pharmacy and the 503B bulk compounding facility support separate businesses and are housed at separate sites in Boothwyn, PA.
Companies