Pfizer axes 150 jobs at Newbridge plant in Ireland
Pharmaceutical giant says patent expiries and increased generic competition are to blame
Pfizer Ireland Pharmaceuticals is cutting 150 jobs in 2014 at its operation in Newbridge, Co Kildare manufacturing site.
The company said the redundancies are a result of increased competition. It also proposes to exit packaging operations currently in Newbridge in 2015.
Pfizer said it would continue to invest in specialised product technologies and will transfer production of some of these products into Newbridge over the next few years.
Paul Duffy, Vice President at Pfizer said the patent expiry on a number of key medicines and increased generic competition meant the company had to cut back on manufacturing in Ireland.
'Ireland remains a key strategic location for Pfizer with many of our leading and newest medicines manufactured here and the company continues to make investments in the Irish operations,' he added.
'Obviously this announcement has a significant impact for our colleagues. We will provide them with support to help prepare for the challenges ahead.'
Duffy said the Newbridge site, which opened in 1992 and employs around 670 people, remains an important manufacturing site for Pfizer and plays a key role in the manufacture of specialised oral dose pharmaceutical products.
The plant makes three billion tablets and capsules and 55 million packs of drugs annually.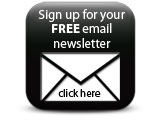 Pfizer employs more than 3,200 people in Ireland and recently announced investments at the Grange Castle and Ringaskiddy sites to expand manufacturing capacity and develop specialised capability to manufacture some of its newest medicines in cancer and other future pipeline products.
Companies