PharmaLex builds US presence with acquisition of Safis Solutions
The merger demonstrates PharmaLex's commitment to the US market and complements its existing EU medical device expertise
Thomas Dobmeyer and Tilo Netzer, CEOs of PharmaLex
PharmaLex Group, specialist providers of development consulting and scientific affairs, regulatory affairs and pharmacovigilance, has completed the formal merger of Safis Solutions.
USA company Safis Solutions provides expertise in medical products regulatory registration and market clearance consulting, as well as regulatory compliance, quality systems, validation and auditing services.
"The acquisition enables PharmaLex to complement its existing EU medical device expertise with high quality and established US medical device capabilities," said Thomas Dobmeyer, joint CEO of PharmaLex. "It will help establish us as a key provider in the US."
Tilo Netzer, the other CEO of PharmaLex, added: "The provision of this additional regulatory experience will help support making us a partner of choice for global medical device and combination product projects."
Ping Poulsen, Founder of Safis Solutions, said: "Not only can we expand our breadth and depth of expertise by being part of a global multi-national company, but a more mature infrastructure will allow us to offer our clients a more comprehensive service portfolio."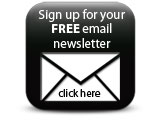 The PharmaLex Group now has over 550 employees, with 23 offices in 12 countries and more than 600 satisfied clients worldwide.
Companies