Pharma Tech Industries expands production facility in Union, MO
Contract Manufacturing | Packaging
To support the manufacture of ingestible powders
Pharma Tech Industries is expanding its production facility in Union, MO
US-based contract manufacturer and packaging firm Pharma Tech Industries (PTI) is expanding its production facility in Union, MO, adding about 5,600m2 of manufacturing space, which will take the total area to 15,000m2.
The new space will support production of ingestible powders and will feature a production facility built to ISO Class 8/100,000 cleanroom standards.
The firm says the expansion will be completed by March 2014.
PTI recently upgraded it 25,000m2 facility in Royston, GA, adding an analytical laboratory to broaden its on-site testing for prescription and over-the-counter drugs.
PTI's analytical services including high pressure liquid chromatography (HPLC) for assay/impurity profiles of liquids and powders; quantitative/qualitative Fourier transform infrared (FTIR) spectroscopy; particle size analysis of powders by laser diffraction; and gas chromatography (GC) analysis.
'Our latest expansion and upgrade projects reflect not only an increase in the volume of overall business, but also in the variety of manufacturing services that Pharma Tech Industries can offer to customers,' said Tee Noland, Chairman.
'These projects are in line with our goal of responsible, gradual growth that allows PTI to reach into new areas while continuing to refine and hone existing capabilities.'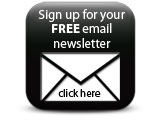 PTI produces more than 300 SKUs of powders and effervescent and solid dose products along with cotton swabs and injection moulded components.