Pharma Technology Inc. to introduce iSeries In-Process Control Tablet tester at INTERPHEX
The standalone unit's processing for dust mitigation provides days of uninterrupted operation
Pharma Technology Inc. new standalone iSeries IPC Tablet Tester
Pharma Technology Inc. (PTI) a specialist provider of tablet dedusters and capsule polishers will introduce its new standalone iSeries In-Process Control (IPC) Tablet Tester at INTERPHEX NYC Booth #2671, March 21-23, 2017.
Ideal for automated sampling and testing of tablets, the module offers premium analysis capabilities for weight, thickness, diameter and hardness – all in a compact, OEB 3 containment design.
Sample tablets are tested for each parameter against pre-programmed recipes which include T1, T2 and out of plausibility values. All results and statistics are displayed on a large touchscreen and automatically printed onto a detailed PDF report. The tester can be integrated with tablet presses or advanced Manufacturing Execution Systems.
At the heart of the unit's design is the strict separation of dust or tablet fragments from the production stream, resulting in uninterrupted manufacturing that can last several days rather than a few hours.
The module's testing area is completely segregated from its technical housing, ensuring no gap or crevice for possible product ingress in the power transmission compartment. In addition, its star wheel tablet distributor is suspended on lugs rather than screwed to its base – a feature that eliminates the commonplace issue of broken tablets getting trapped under screwing mechanisms.
The iSeries IPC Tablet Tester operates as follows:
Tablets are transferred from the tablet press chute via vacuum (coupled to a Venturi system if needed for double-sided presses) to a reception bowl with a HEPA filter on top, avoiding the release of any residual dust into the room. A 2 mm stainless steel filter incorporated into the reception bowl's vacuum connection separates residual dust/debris from tablets prior to testing. A pinch valve between the reception bowl and tester only opens once the reception bowl is clean and free of residual dust.
Next, a perforated oscillating distribution arm helps eliminate residual dust and fragments by sieving them onto a fixed reject slide chute, preventing unwanted material from landing onto the star wheel that distributes tablets individually to instruments. A perforated plate at the tablet landing point further reduces the possibility of dust or broken tablets migrating onto instruments or getting trapped under star wheel branches.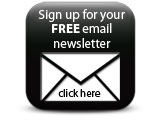 "In tablet manufacturing, the most prominent problem surrounding testing equipment typically isn't the actual testing, but rather the dust build-up that the process generates," said Nic Michel, General Manager, North America for Pharma Technology Inc. "By mitigating dust, the tester can run days between cleanings – that's what differentiates the iSeries IPC Tablet Tester from competitors that will typically need cleaning every few hours."
Companies