Porton Biopharma appoints first apprentice
Will Tucker
Porton Biopharma (PBL) has recruited its first apprentice, Will Tucker. Will has been enrolled on a five year programme leading to a BSc in applied biology.
80% of Will's time will be spent working among PBL's Development group learning a range of range of skills from basic laboratory techniques to growing micro-organisms and purifying the active ingredients, with the remaining 20% on studies.
As PBL develops, the company aims to roll-out the programme and intend to recruit other apprenticeships in the future across science and engineering. We aim to provide a challenging and stimulating pathway for talent development with apprentices working in some of our state-of-the-art facilities producing life-saving biopharmaceutical products and analysing them using some of the latest methods and advanced scientific equipment.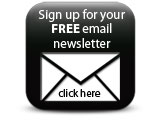 Commenting on the appointment Dr Roger Hinton, MD of PBL said "We offer a warm welcome to Will and trust he'll be a trailblazer for future talent that we are keen to promote."
Companies