'Precision' site launched for leading manufacturer and software systems supplier
CI Electronics Ltd and CI Systems Ltd undertake major rebranding exercise
The new website will provide clear, fast and easy access to key information
CI Electronics Ltd, the leading manufacturer and supplier of high precision SADE SP weight sorting equipment, and sister company, CI Systems Ltd, which designs and supplies software systems for controlling 'weigh and dispense' activities, have consolidated their brand with the launch of a new web site – www.ciprecision.com.
The launch comes as part of a wider rebranding exercise that reflects the growth and direction of the business, building on its 46-year heritage of supplying high-end, precision equipment and systems to the pharmaceutical manufacturing market.
'The aim is for the new website to benefit customers both in the UK and across the world by providing clear, fast and easy access to the key information they require,' explains Will Eaden, sales & marketing manager at CI Precision. 'It will also be available in multiple languages over the coming months, further enhancing the way that we do business around the world and reinforcing our reputation for sales excellence and support for our national and international customers in the pharmaceutical manufacturing market place.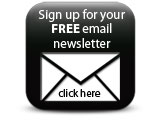 'The new website is also part of a wider strategy to maximise and strengthen our online presence to grow our business outside of the core vertical pharmaceutical market and attract business from the general industrial and scientific research markets, which can benefit from our world-renowned expertise in weighing equipment,' he adds.
Companies