ProMetic enters CAD$1.6m development deal with leading vaccines company
For the supply of an affinity resin for use in scale-up and commercial production
Canadian biopharmaceutical firm ProMetic Life Sciences has entered into a new agreement with a leading vaccines company, for the development of an affinity adsorbent and associated purification process for the manufacture of a new vaccine product.
Under this agreement, the firm's UK-based subsidiary, ProMetic BioSciences, will use its ligand design and screening capabilities to identify Mimetic affinity ligand(s) with the ability to capture and purify the new product. Once suitable ligands have been identified, they will be further developed to provide an affinity resin product and associated process conditions to be used in commercial vaccine manufacturing by PBL's client.
ProMetic will receive initial service revenues of up to $1.6m over the next 12 months assuming successful completion of ongoing milestones. The agreement could lead to a subsequent long-term contract for the manufacture and supply of the affinity resin for use in scale-up and commercial production.
'ProMetic's state-of-the-art technology has demonstrated capability to develop affinity purification solutions for almost any target biomolecule including genetically engineered viral surface proteins which form the basis of a growing number of vaccine products,' said Steve Burton, PBL's Chief Executive.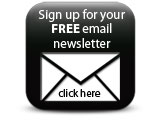 Pierre Laurin, President and Chief Executive of ProMetic, added: 'We believe our bioseparation solutions to be especially well suited to the purification of products manufactured in large quantities given the superior purification yield and economic advantages they provide.'
Companies