Promega opens new Shanghai facility
Contract Manufacturing | Research | Regulatory
Provides additional r&d and cGMP manufacturing capabilities
Promega Corporation opens a new facility in Shanghai to support its operations in China
Promega Corporation, a US-based provider of services and technical support to the life sciences industry, has opened a new facility in Shanghai to support its operations in China.
The new site for Shanghai Promega Biological Products replaces an existing molecular biology reagent production plant and provides additional research, development and cGMP manufacturing capabilities for molecular diagnostics products for the Chinese market.
Since its purchase in June, the building has been equipped for the manufacture of molecular biology and molecular diagnostic reagents. Under the leadership of general manager, Tom Duan, a team of 40 scientists, technicians and administrators, operations in the new facility will start in the next few weeks.
'China is an integral part of Promega's manufacturing and business operations. In 1985, Promega and two Chinese partners established Sino-American Biotechnology Corporation (SABC), the first China-US biotech joint venture in China,' said Promega's ceo Bill Linton.
'This recent investment in the new Shanghai cGMP manufacturing facility represents Promega's continued commitment to life science in China.' Among its 15 global branches, Promega also has a sales and marketing office in Beijing.
The new facility, called the Shanghai Promega Life Science Centre, is one of five Promega manufacturing sites worldwide.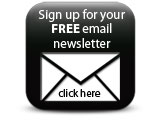 Together these facilities manufacture biological and chemical reagents and instruments used in both life science research and molecular diagnostics. Promega products are manufactured under certified quality systems that meet the requirement of ISO 9001 or ISO 13485, depending on intended use.
Companies