Propanc signs contract manufacturing agreement with AmatsiQBiologicals
Contract Manufacturing | Research
For the development and production of injectable cancer drug product for human use in first-in-man studies
Australian cancer drug developer Propanc Health Group has signed a contract manufacturing agreement with Belgian firm AmatsiQBiologicals.
AmatsiQBiologicals will develop and manufacture under GMP (Good Manufacturing Practice) some of Propanc's enzymes for development purposes, including for first-in-man studies for the company's lead product, PRP.
PRP is a new, patented, formulation consisting of two proenzymes mixed in a synergistic ratio to target cancer stem cells in solid tumours.
The GMP manufacture of PRP as an injectable drug product requires specialised and detailed activities to be carried out to meet the highest quality and safety standards for future human use, the Melbourne-based firm said.
This is a major undertaking by the company, which demonstrates its commitment to initiating first-in-man studies in 2017.
'This major contract represents a significant step forward for the development of PRP,' said James Nathanielsz, Propanc's Chief Executive Officer.
'I am confident we have identified a highly capable partner who will assist us with delivering a quality finished product for human use.'
AmatsiQBiologicals is a biopharmaceuticals contract development and manufacturing organisation based in Ghent, which offers process development and bio-manufacturing services including formulation and sterile fill and finish.
In addition to the ongoing preclinical activities and planned GMP manufacture of PRP, the company is also preparing Orphan Drug Designation applications to be submitted in the EU and US in the near future.
Propanc aims to fast track the development of proenzyme-related oncology products into clinical trials, initially for pancreatic, ovarian and colorectal cancers.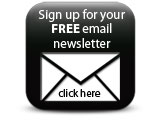 According to Global Analyst Reports, the combined world market for pancreatic, ovarian and colorectal cancers is expected to reach more than $12 billion by 2020.
Companies