Pulseless liquid flow provides optimum smoothness
Ideal for droplet formation in microfluidic applications
Dolomite's Mitos P-Pump microfluidic system provides a pulseless liquid flow, using a precise pressure-driven pumping mechanism.

Mitos P-Pump exceeds syringe pump technology, says Dolomite
This mechanism is ideal for applications such as compartmentalised chemistry and alginate polymerisation systems, which necessitate the stable formation of oil-in-water or water-in-oil droplets, says the Royston, Hertfordshire, UK-based firm.

Because size consistency is key to obtaining accurate and repeatable results, Dolomite has carried out a number of tests to compare the size consistency of droplets formed by the Mitos P-Pump with market leading syringe pumps. Droplets of water-in-oil were generated on a 100µm X-Junction, using each of the pump technologies. The droplet diameter from a continuous stream was measured using image analysis software.

Dolomite has carried out tests to compare the size and consistency of droplets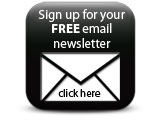 The resulting data demonstrated that the Mitos P-Pump provides a coefficient of variation in the droplet diameter of less than 0.6%, compared with 5.5% for the leading syringe pump. Its precise pressure-driven pumping mechanism delivers liquid with a smooth and even flow, whereas even the best motor drives and mechanics of a syringe pump have slight non-linearities, which cause unwanted pulsation, Dolomite says. The Mitos P-Pump technology therefore provides the best solution for droplet formation applications.


Companies