Pump performance boosts pilot plant efficiency
Wanner Engineering Hydra-Cell G10 seal-less pump selected by Axium Process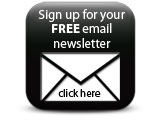 A versatile mobile membrane filtration pilot plant developed by hygienic fabrication specialist Axium Process is helping customers run process evaluation trials across a wide spectrum of membrane technology. It enables trials to be carried out (on customer sites or at Axium's Swansea, Wales facility) on process and waste stream applications using microfiltration, ultrafiltration, nanofiltration and reverse osmosis membrane technologies.

In designing for a range of applications, Axium had to ensure that the performance of its pilot plant was not only accurate but also flexible. As a major dynamic component in the plant, the performance of the pump would be particularly critical.

To meet these requirements the company chose the Hydra-Cell G10, a seal-less pump manufactured by Wanner Engineering in Hampshire, UK.

'We chose the Hydra-Cell pump as we needed a pump that was able to give us a positive flow but operate at a range of pressures by using a variable speed drive or inverter, enabling us to run tests under different conditions for a variety of customer trials,' said projects manager Steve Birkin.

'As we use the plant for nanofiltration as well as reverse osmosis, the ability to operate at 15 bar to 60 bar is essential. We also needed stainless steel wetted parts and as pulse-free an operation as we could get.'

The Hydra-Cell offers smooth delivery and low pulsation, with the pumping action achieved through the sequential flexing of three hydraulically balanced diaphragms. The diaphragms also isolate liquid media from the drive end of the pump, allowing it to handle many different types of hot or cold liquid including acids, caustics, thin non-lubricants, slurries and liquids containing abrasive solids.


Companies