Putting a tight seal on a moisture problem
Product impairment through moisture vapour ingress presents a constant challenge
Product impairment through moisture vapour ingress is one of the greatest problems facing the pharmaceutical industry, and presents a constant challenge. Scrupulous quality control at the manufacturing, preparation and handling stages can be completely ineffectual if the way in which products are stored does not properly protect them from elements that contribute to their deterioration, shorten their shelf life and render them unfit for use.
CurTec offers a specialised range of packaging options including drums with screw top closure and integrated gasket that provide a water and water vapour tight closure
Certain pharmaceuticals are moisture-sensitive, making them particularly prone to damage. Caking of powdered products and moistening of hydroscopic goods are all areas where the focus on attaining the highest possible means of protection needs to be particularly acute. This is especially so given moisture control extends not only to keeping it out but to keeping it in, because too much loss may result in desiccation.
CurTec's specialised range of packaging options includes drums – wide neck, total opening and nestable - with screw top closure and integrated gasket that provide a water and water vapour tight closure. All products are tested according to rigorous ASTM standards, with moisture vapour transmission fully measured and registered.
Moisture vapour transmission rate (MVTR) measurement procedures range from gravimetric techniques that quantify the gain or loss of moisture by mass, to highly sophisticated instrumental techniques capable of measuring extremely low transmission levels.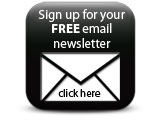 The claims we make on behalf of the quality, effectiveness and integrity of our range are fully supported by solid and scientific proof. Feel free to contact us and we will readily supply MVTR reports that demonstrate how our drums and containers can protect valuable contents from moisture to prevent damaging and costly product loss. Or challenge us with your moisture problem.
Companies