Quadro Engineering introduces next-generation conical milling machine
H20 High Energy Comil provides a wide RPM milling range
The H20 High Energy Comil offers high-containment sanitary features
Canadian company Quadro Engineering has introduced the H20 High Energy Comil, a conical milling machine for active pharmaceutical ingredients (APIs), fine chemicals and cosmetic powders.
The H20 Comil offers cGMP, high-containment sanitary features, RPM adjustable capabilities, and a portable, high-quality, equipment design, the company says.
The H20 contains all products in the processing and receiving sections to 1μg/m3 levels, enabling pharmaceutical processors to achieve the desired containment levels with minimal additional capital investment. Containment features include a safety-interlocked impeller purged seal, a tightly sealed milling housing, and optional wash-in-place (WIP) capabilities. The machine is available in an XP Version, and with ATEX certification.
The H20 High Energy Comil is said to offer significant advantages in particle size distribution milling control for d97 targets in the 250–400μm range. The milling housing with optional independently controlled feeder enhances powder incorporation rate adjustability, resulting in very narrowly focused powder distribution curve spans and reducing out-of-spec product waste.
The machine provides a wide RPM milling range to shift target particle distributions up or down accurately, particularly important when milling multiple powders with varying characteristics. Additionally, the H20 Comil offers a wide range of screens and impellers, enabling greater milling control and product quality.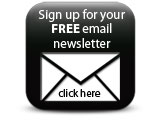 The H20 High Energy Comil is distributed in the UK by Ytron-Quadro (UK), based in Chesham, Buckinghamshire.