Recipharm buys Abbott plant in Spain
Contract Manufacturing | Finance | Research
Expands presence in Southern Europe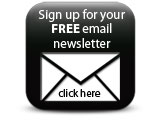 Recipharm, a Swedish contract development and manufacturing organisation, has expanded its presence in Southern Europe with the acquisition of the former Solvay Pharmaceuticals manufacturing site in Parets, Barcelona, Spain from Abbott for an undisclosed sum.

The Parets site produces solid dose, sterile ointments, oral liquids, aerosols and topical products.

The site, which has benefited from high levels of investment in recent years, is well suited to the flexible requirements of a contract manufacturing operation and already services a number of companies, says Recipharm.

The newly acquired business will be called Recipharm Parets.

Recipharm will continue with all Abbott products currently manufactured at the site and retain all existing employees.

Thomas Eldered, ceo of Recipharm, said the deal builds on last year's transaction with Abbott in which it bought the Fontaine les Dijon facility in France.

'We look forward to nurturing and developing current and new business in the important Spanish market,' he said.

Recipharm operates several development and manufacturing facilities in Sweden, France, the UK and Germany and is headquartered near Stockholm.

The company supplies the global pharmaceuticals market with more than 600 different products in multiple dosage forms that include solid dose, granulates and powders, sterile liquids and lyophilisates, semi solids, beta-lactams, hormones, and dry powder inhalers. It also has biologics development capabilities.


Companies