Recipharm to cut jobs at Strangnas, Sweden plant following termination of penicillin contract
Meda business accounts for 2% of current sales at Recipharm
Thomas Eldered: I am disappointed that a long relationship will be terminated
Recipharm customer Meda has decided to transfer supply of its Swedish penicillin products and their manufacture offshore with other suppliers.
The company's manufacturing contract with Recipharm Strängnäs will therefore be terminated on 31 December 2015.
This business accounts for approximately 2% of Recipharm's current sales.
Recipharm currently employs 60 people at the Strängnäs and says the termination of the contract 'will likely lead to a reduction in that number' and potentially closure of the site. Financially, it will have a positive impact on Recipharm's profits from 2016.
The Meda business in Strängnäs generated sales to September 2014 of SEK52.9m (£4.5m; $7.05m) with a negative EBITDA of SEK -1.0m.
The company says all options for the site for 2016 and beyond are undergoing review. More details will be provided on 17 February 2015, when its full results for 2014 are reported.
All options for the site for 2016 and beyond are undergoing review
Meda is one of Recipharm's largest customers with manufacturing contracts at six of the company's sites. It became a Recipharm customer following the sale of the Recip product business (a former part of Recipharm) to Meda in December 2007.
Of the other five site contracts, Meda has served notice of termination for the business at the Höganäs site. If this contract is eventually terminated it will affect group sales by approximately 1.6% in 2016 and a further 1.5% in 2017.
Thomas Eldered, CEO of Recipharm said: 'I am disappointed that a long relationship will be terminated and in particular how it will affect a number of our Swedish employees, who have demonstrated their commitment and hard work to provide a high quality product and service to Meda. We have worked hard to explore opportunities to improve the business for both companies. Unfortunately our offers have been rejected and they have now decided to transfer this range of products to other manufacturers abroad.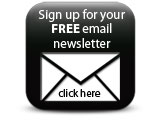 'While this is regrettable especially for the persons affected by this decision, the financial impact of this termination is expected to be positive from 2016 and the short-term business impact will be minimal, if any.'
Companies